The main features of Bubble Plan
Quickly discover our main functionalities, presented in categories of use. From project planning to operational decision making, through team management, Bubble Plan companies you through all your project management issues.
Planning
Core functionality of our project management tool, the planning options give you extensive possibilities to create your projects, roadmaps, activities.
Drag & Drop modelling
Gantt approach
Scalable Scale
Constraint options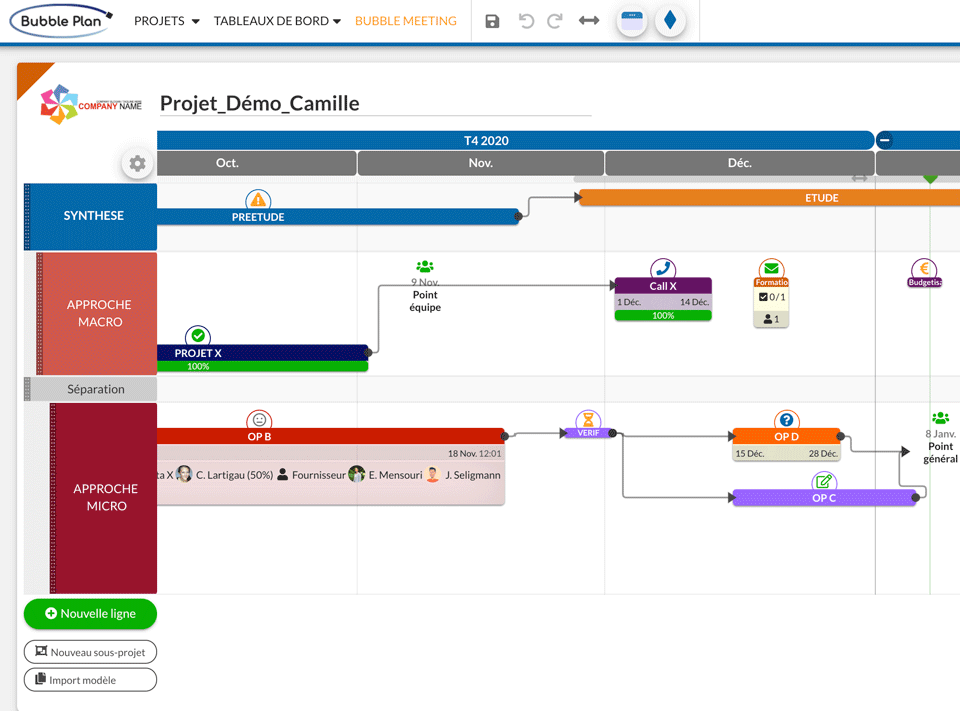 ---
Visual Management
Bubble Plan's strong and differentiating point, project management through visual management simplifies your exchanges and the highlighting of your issues
Graphic palette
Project Weather
Visual markers
Consolidated steering
---
Project management
Bubble Plan covers all aspects of project management, from progress to budget, in a simple and progressive approach. Gain productivity fast!
Task Management
Project Sheet
Resource Management
Workload
The user experience is at the heart of our collaborative software, making it even easier to learn and conduct projects online!